Snow Angels have now launched our befriending service in Cheshire East which is being led by team members Shammie and Alyssa.
Our FREE befriending service is aimed at anyone who is 65+ who is experiencing feelings of isolation or loneliness.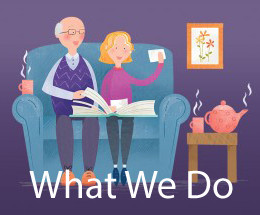 The service will include support for:
Befriending services, via telephone or face to face

Support with financial affairs including Attendance Allowance

Signposting to specialist support providers, social activities and groups

 

Registering on and navigating the local housing register effectively
Accessing disability aids, ranging from Blue Parking Badge applications and pendant alarms to adaptations to the home

Helping to get Lasting Power of Attorney in place

Accessing gardening, cleaning, handy person services

Help with getting on-line and IT support

Light practical tasks such as changing light bulbs

Dog walking.

 
Referrals
For referrals, please go to our website. We take referrals from professionals and self-referrals http://www.snowangels.org.uk/referrals/  
If you have any questions please email us at cheshireeast@snowangels.org.uk 
Support
Snow Angels will continue to provide support for as long as is required. If you no longer require support or wish for befriending to cease, just let us know. We can always start again later. 
Volunteers
Our services run thanks to our dedicated team of fantastic volunteers. If you would like to volunteer or know someone who would be interested, please register to volunteer through AMI https://www.withami.co.uk/ or email shammie@snowangels.org.uk for a volunteer role description and an application form.