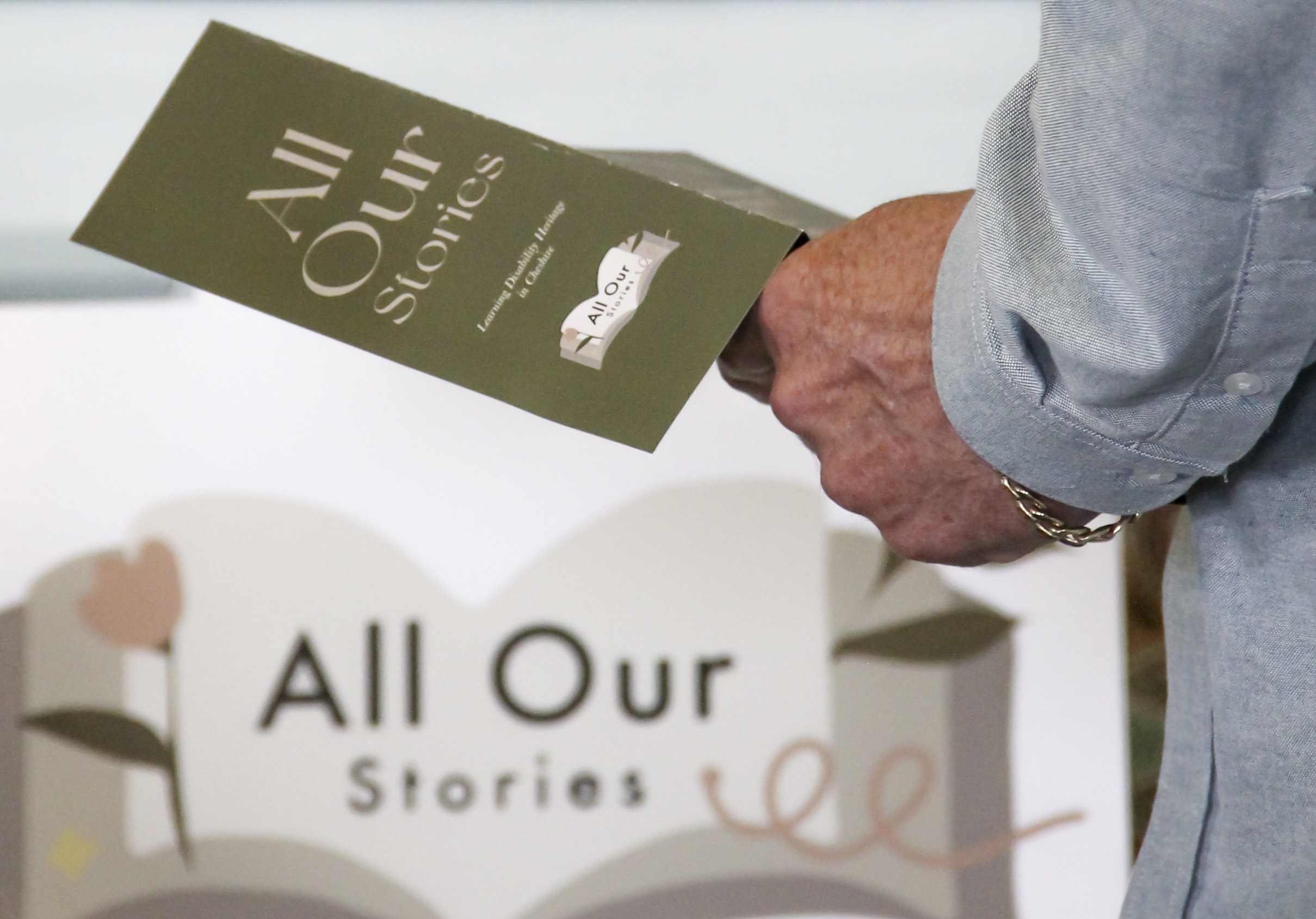 How it began
Several years ago we started a social group for older people with learning disabilities funded through Brightlife called Happy Mondays.
We became a Makaton friendly organisation a year later and started a Makaton café at Weaver Hall Museum in Northwich.
The Happy Monday's group visited the Museum and we spent time looking at all the collections and displays on site and we had lots of discussions about what the Museum meant to them and how their stories could be represented in the future.
Over the previous year we had been running a photography project and they held their first photographic exhibition in the Gallery in March 2020 – several weeks later activities were stopped due to the first national lockdown due to the COVID 19 pandemic.
All of these strands began to come together to form the basis of a heritage project which would tell the stories of people with learning disabilities in Cheshire including research in the Archives, oral histories and the development of a touring exhibition. The project will be co-designed with people with learning disabilities.

Cheshire Heritage
We have funding from the National Heritage Fund for 12
months starting in June 2021 and our aim is to tell the individual stories of people with learning disabilities who lived in Cheshire and we have identified some stories from the 1700's onwards.
Our aim is to ensure that these stories are told in accessible way including a range of media and interpretative activities.
We want to involve as many people with LD as possible across Cheshire through working with individuals and groups.
Potential Projects
Soundscapes
Textile Projects
Oral Histories
Multi Sensory projects Food and cooking Short films and/or projections
Poetry Singing
 Outcomes
Increased engagement in heritage activities
Improved representation of the learning disability community in collections and Archives
Increased awareness and understanding of learning disability heritage
Increased accessibility through range of mediums, for example: Makaton, Easy Read, and QR codes.
Outputs